17 May 2023
Oxentia announces the opening of new office in Japan
May 17th 2023
Oxentia announces the opening of new office in Japan

We are very pleased to announce that today in Tokyo we opened Oxentia's Japan office. The move represents part of Oxentia's strategy to expand our services and build closer relationships with local partners.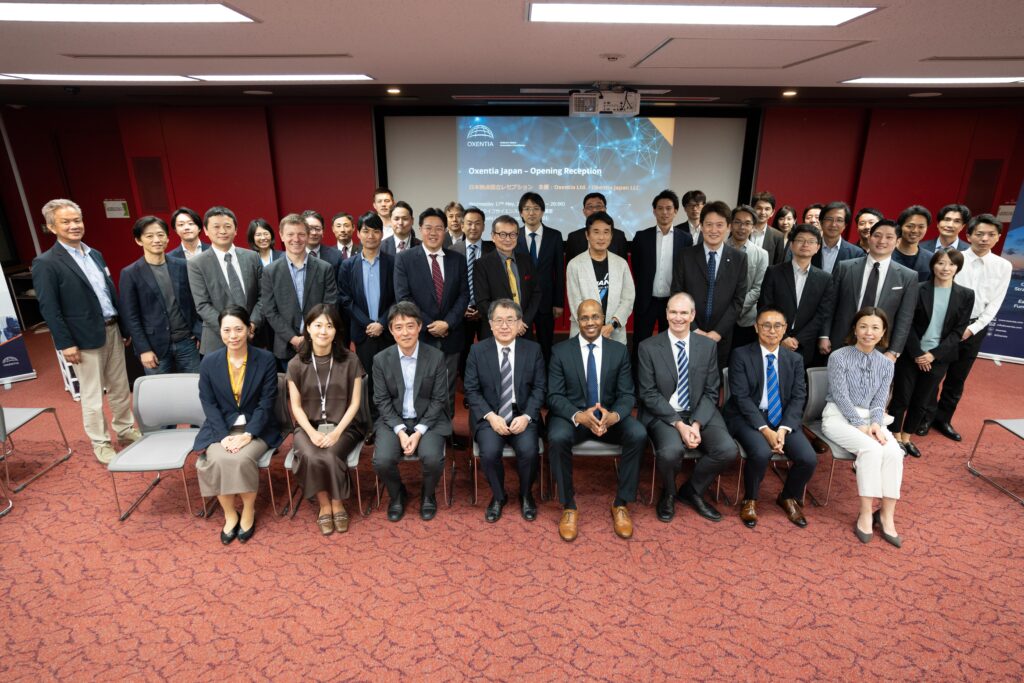 At the opening reception, Steve Cleverley, CEO of Oxentia, said, "We are excited about the opportunities and challenges of doing more business in Japan. Japanese companies are always looking for new ways to innovate and stay ahead of the competition, and increasingly recognize the value of collaborating with international partners to achieve their goals."
The new office will be led by Masashi Matsunaga, Head of Oxentia Japan, who has been instrumental to Oxentia's work in Japan. He will work closely with the company's fledgling but growing team in Tokyo.
Oxentia have a rich history of technological advancements and has collaborated with some of the most innovative companies and institutions in Japan.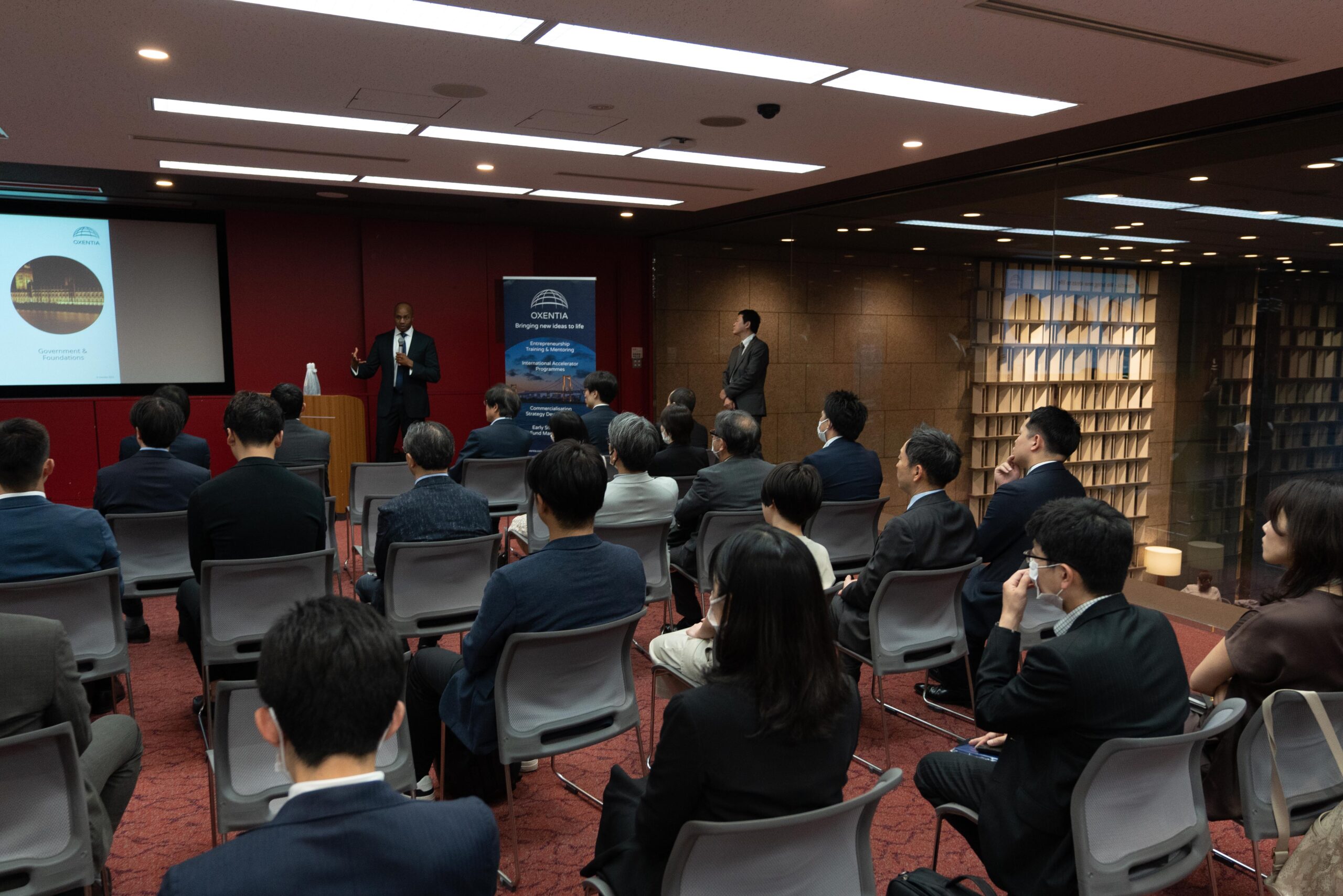 Steve added, "We are committed to helping our partners achieve their goals through collaboration and innovation, and we are excited to be closer to you with the opening of our new office in Japan."
Michael Mbogoro, Director and Head of Corporate Services, said, "This expansion brings our expertise directly to the heart of Japan and allows us to directly engage with the vibrant Japanese innovation ecosystem. We look forward to working closely with our clients and partners in Japan unlock their potential, and together we will make a lasting impact."
The company's new office will allow us to be closer to Japanese customers and gain greater understanding of the local market. It will also facilitate collaboration with other pillars in the innovation ecosystems such as universities, start-ups, and SMEs, in other regions of the world.
With thanks to our partners in Japan Life Science Innovation Network Japan: LINK-J and Japan External Trade Organization: JETRO.