15 September 2023
The rise of open innovation: how to make the most of external collaborations
15 September
Innovation knows no bounds; it transcends the confines of organisational boundaries. Recognising that no single entity possesses a monopoly on the best ideas, successful companies are increasingly turning to open innovation. This collaborative approach involves actively seeking and integrating external ideas, technologies, and resources into their innovation processes. In this blog, we will explore the transformative power of open innovation and delve into some remarkable success stories. Moreover, we will offer valuable advice on how to make the most of external collaborations and implement open innovation effectively. 
Understanding Open Innovation: 
Open innovation serves as a bridge, connecting companies with external experts and entrepreneurs, creating new value through the exchange of ideas. By collaborating with external partners, such as customers, suppliers, academia and research institutions, businesses and competitors gain access to invaluable knowledge and technology that fuels their innovation endeavors. Wim Vanhaverbeke, leading author on open innovation research and management, proposes that companies should actively collaborate with external partners.  
Companies for instance can build partnerships with third parties, invest in startups for R&D, acquire new teams to build products as part of the company or even establish an accelerator. Let us delve into illustrative examples of companies that have accomplished this: 
Licensing for sustained innovation:

How can a 130-year-old industry giant sustain continuous innovation? The key is partnering.

General Electric Licensing

branch empowers licensees with cutting-edge technology and guidance, hastening technology development and market success. A decade ago, GE began experimenting with licensing partners for the technology that enables the display of vivid colors in LED screens, a technology that is now utilized by many other manufacturers.  This win-win engagement is achieved through technology transfer, cross-licensing, and strategic partnerships, where alignment with organisational objectives and mutual commitment are vital. This form of business acceleration returns value to the innovators. A key aspect of this mechanism is generating value to the innovators because they can identify the right partners. Partners that align with the organisation's objectives have complimentary capabilities and mutual commitment to open innovation.

Accelerating Startups:

FUSO GreenLab

is a startup accelerator programme funded by multinational automotive manufacturer, Mitsubishi Fuso. By offering specialised knowledge, state-of-the-art facilities, and market access opportunities, FUSO GreenLab nurtures startups into sustainable businesses. Matching innovations with internal departments propel the development of groundbreaking solutions in areas like carbon credits, data-driven services, and AI-supported quality analysis. An example of this is a solution deployed in Japan called

Wise Systems,

which uses AI-driven technology for optimising and dispatching truck routes. This was a response to challenges in the Japanese market that where almost

12%

of door-to-door deliveries had to be redelivered in 2022 according to Statista.

Crowdsourcing Creativity:

LEGO Ideas

demonstrates how crowdsourcing can tap into customer creativity. LEGO harnesses the imaginative potential of its passionate fan community by welcoming LEGO enthusiasts to submit unique designs for potential new LEGO sets. Through community voting and LEGO design team review, winning designs become official LEGO sets, fostering a deep sense of engagement and loyalty among customers. Upon approval, the creators not only receive royalties but also the chance to witness their designs becoming official LEGO sets.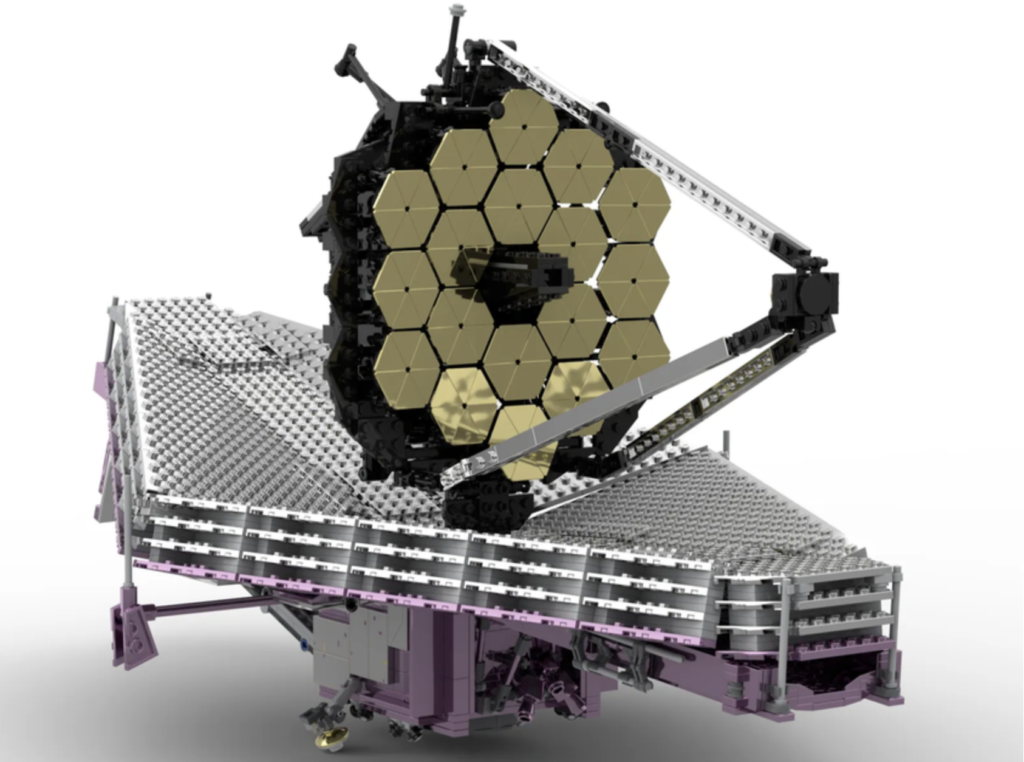 (James Webb Space Telescope (JWST) displayed is available under the Apache license, version 2.0 with further detail available on

Lego's website

.)

 
These are only some of the open innovation successful cases. To make the most of those external collaborations it is important to keep some implementation considerations in mind.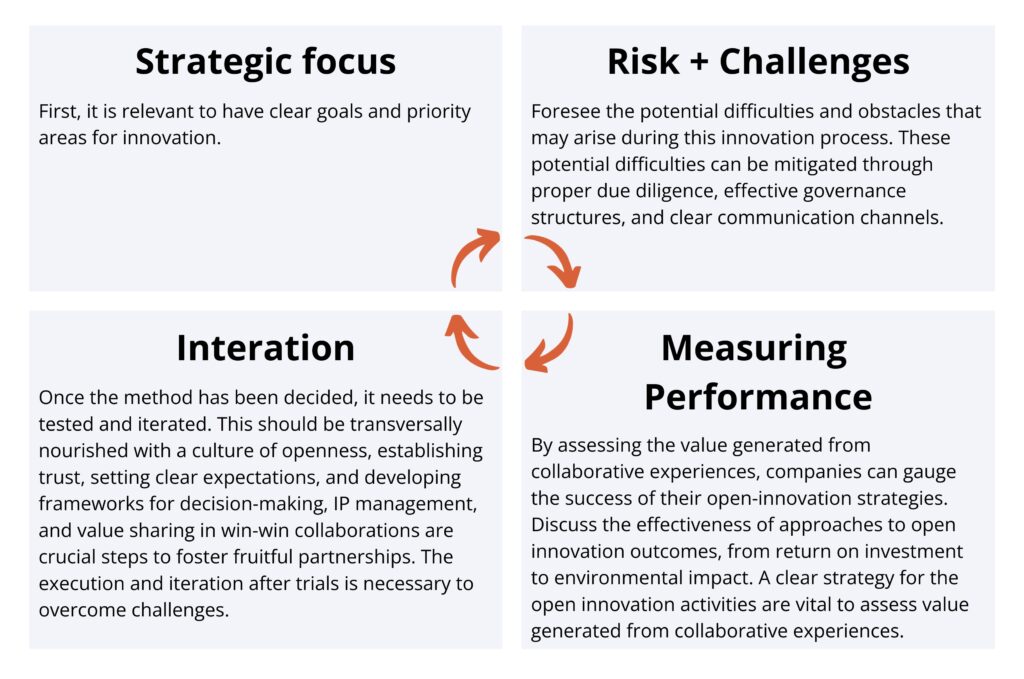 Embracing open innovation is not just an option; it is a necessity for businesses seeking to thrive in today's dynamic and competitive landscape. By actively engaging with external partners and co-creating knowledge, companies can unlock a wealth of ideas, expertise, and resources that fuel their innovation journey.   
Oxentia is a great resource to help your organisation in the creation and implementation of an open innovation strategy. Visit us to learn more about our services. You can contact our corporate service expert, Sarah Allison at sarah.allison@oxentia.com.