Course overview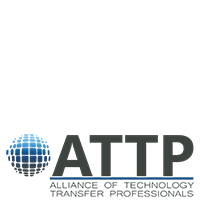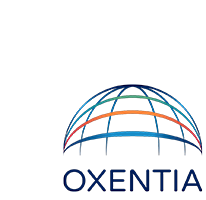 Delivered online in five x three hour training sessions (Monday to Friday, 10am – 1pm GMT) , the IP and Market Strategy course is designed to equip participants from any background with the IP and market assessment skills to design winning business strategies. Topics covered include:
Different types of intellectual property rights (IPRs)
Benefits and pitfalls of IP landscaping
Tools and methods to create IP landscapes
Freedom to operate: methods to assess it and approaches to obtain it
Market research
Validation, deal-making and partnerships
Creating and implementing successful market strategies
Who should attend?
Technology Transfer Managers
Research and innovation officers
Industrial engagement liaisons
Business development officers
Staff of industrial R & D offices
Innovation champions
Research entrepreneurs
Corporate IP managers
SME directors and managers.
Online delivery
Training sessions are 10:00 – 13:00 GMT every day for five days (Monday  – Friday). All timings are in GMT. Please check your time zone before booking your place.
We will be using Zoom to deliver the course, with a combination of dedicated training time and break-out groups. To attend the course, you will be access to the following:
An internet connection – broadband wired or wireless (3G or 4G/LTE)
Speakers and a microphone – built-in or USB plug-in or wireless Bluetooth
A webcam or HD webcam – built-in or USB plug-in
Or, a HD cam or HD camcorder with video capture card
You can find Zoom's full system requirements here. Please check that your organisations IT setup allows the use of Zoom.
Course Fee
The full price for the course is £495 + 20% VAT per participant. Advance payment is required. To book online and pay for your place please use the form at the bottom of the page.
Places are limited and will be allocated on a first-come, first-served basis.
Please read Oxentia Ltd's training terms and conditions in full before booking.
If you have any questions please email events@oxentia.com
What's included?
15 hours of interactive online teaching across five days
Access to slides and reference materials (electronic or otherwise) via our online learning platform, Oxentia Enhance
An Oxentia certificate of completion
15 Continuing Education points accredited by the Alliance of Technology Transfer Professionals (ATTP)
Accreditation and Certification
This course is accredited by the Alliance of Technology Transfer Professionals (ATTP) to provide 15 Continuing Education points which can be used when applying for professional recognition as a Registered Technology Transfer Professional (RTTP).
Book your place
Full price £495.00 + 20% VAT £594.00.
To book your place on the course, fill out the form below and click on the 'Buy' button. This will take you through to our our secure PayPal payment gateway to pay via credit or debit card (you don't need a Paypal account, you can just click the grey 'Check Out' button). Please note that the PayPal price is inclusive of VAT, once the transaction is completed our accounts department will issue you with an itemised receipt including the VAT.
If you are unable to pay online using credit or debit card, you can request an invoice to pay via bank transfer/BACs payment by emailing events@oxentia.com with your details.
If you're booking on behalf of someone, enter your name in the 'Booking details' field and the trainees name under 'Trainee Details'.
Please read Oxentia Ltd's training terms and conditions in full before booking.
If you have any questions, please email events@oxentia.com