Course overview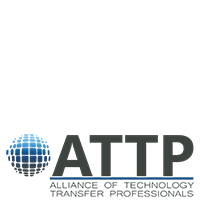 Delivered online in five 3-hour sessions, the Technology Transfer: Theory to Practice course is specifically designed for those looking to understand and engage with fundamental aspects of the Knowledge Exchange and Commercialisation process.  Topics covered include:
Intellectual property.
Technology transfer project management
Technology licensing
Creating spin-out companies
Business models
Valuing technologies
Marketing technologies
Sourcing innovation
Attracting new venture funding.
Who should attend?
Early-career professionals working in…
Knowledge exchange and commercialisation
Licensing and ventures
Innovation management
Business development
Product management
Intellectual property
Programme management
Online delivery
Training sessions are three hours every day for five days.
We will be using Zoom to deliver the course, with a combination of dedicated training time and break-out groups. To attend the course, you will be access to the following:
An internet connection – broadband wired or wireless (3G or 4G/LTE)
Speakers and a microphone – built-in or USB plug-in or wireless Bluetooth
A webcam or HD webcam – built-in or USB plug-in
Or, a HD cam or HD camcorder with video capture card
You can find Zoom's full system requirements here. Please check that your organisations IT setup allows the use of Zoom.
Accreditation and Certification
This course is accredited by the Alliance of Technology Transfer Professionals (ATTP) to provide 15 Continuing Education points which can be used when applying for professional recognition as a Registered Technology Transfer Professional (RTTP).
What's included?
15 hours of interactive online teaching across five days
Access to slides and reference materials (electronic or otherwise) via our online learning platform, Oxentia Enhance
An Oxentia certificate of completion
15 Continuing Education points accredited by the Alliance of Technology Transfer Professionals (ATTP)
Agenda

Meet the trainers