Workshop: Refresh your KEC impact toolkit
Date: Monday 24th July 2023 (afternoon)
Venue: Oxentia Offices, Willow Court, 7 West Way, Oxford OX2 0JB
Trainers:  Hamish McAlpine & Britta C Wyatt
Fees: £350 (Extended 30% discount until midday 17th July) Standard price £495
This workshop is designed for commercialisation, knowledge exchange and research professionals who wish to refresh their 'impact toolkit'. Join us for this half-day in-person workshop in Oxford, where you will have the opportunity to learn about and practice using impact measurement frameworks.
Using an interactive case-based approach*, this course will cover:
Logic models and theory of change methodologies
Social impact models
Measuring and evidencing impact
Because of the interactive nature, this workshop is being held in-person, with limited places available. Register now to hold your place.
* We will use a case study approach to apply the methods introduced in the course. For groups of two or more attendees, you may also bring your own project or programme to workshop in the session.
Questions & Contact: Irene Dal Poz – Irenedalpoz@oxentia.com
Dr Hamish McAlpine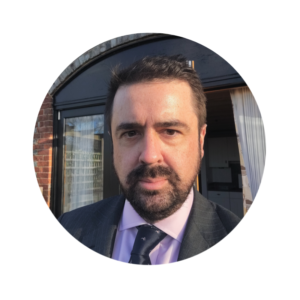 Hamish is Oxentia's Director for Policy & Engagement and heads up our work with governments and foundations. Hamish joined Oxentia in December 2021 from Research England (part of UK Research & Innovation – UKRI). At UKRI, Hamish led on the development of England's first Knowledge Exchange Framework (KEF), the allocation of £250m pa. of funding for knowledge exchange and commercialisation, and related policy areas.
At Oxentia Hamish works across our Government, Foundation, and Higher Education clients. He leads on the programme management of the £7m Aspect Network (on behalf of the London School of Economics), which seeks to develop the commercialisation of SHAPE** disciplines. Hamish also works with universities on strategy development, impact evaluation (including defining and measuring non-economic impacts and the use of logic modelling) and provides expert advice on funding and policy matters. He regularly delivers specialist training in Knowledge Exchange and Commercialisation (KEC), including SHAPE commercialisation.
** SHAPE – Social Sciences Arts and Humanities for People and the Economy
Britta C Wyatt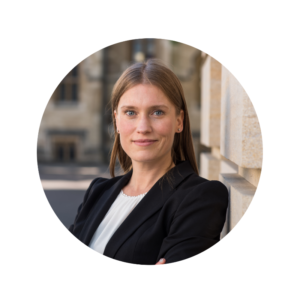 Britta joined the Oxentia consulting team in 2013. She heads Oxentia's Innovation Research and Strategy service line, where she has supported institutions in the UK and around the world to design, run, and evaluate innovation, entrepreneurship, and commercialisation programmes.
Britta first became involved in SHAPE** commercialisation in 2016, when she co-hosted the first meeting of the Arts Humanities and Social Sciences Business Engagement and Commercialisation Group (now one of the PraxisAuril SIGs). More recently, in 2019, Oxentia was commissioned to provide a Programme Management function for the Aspect Network, a consortium of (now) 45+ HEIs collaborating to develop good practice in SHAPE commercialisation. As a member of the Aspect Programme Management Team, Britta holds responsibility for producing the annual reports on learnings and impact, convening the network to design its programme and strategy, and supporting the wider programme of activities.
Since 2016 Britta has also worked with several innovation programmes to design and develop logic models, conducted impact evaluations for funders, and supported research projects in generating impact evidence.
** SHAPE – Social Sciences Arts and Humanities for People and the Economy
Don't miss out & register!
Scan QR code with your smartphone or click it to register.