About Oxentia
Bringing new ideas to life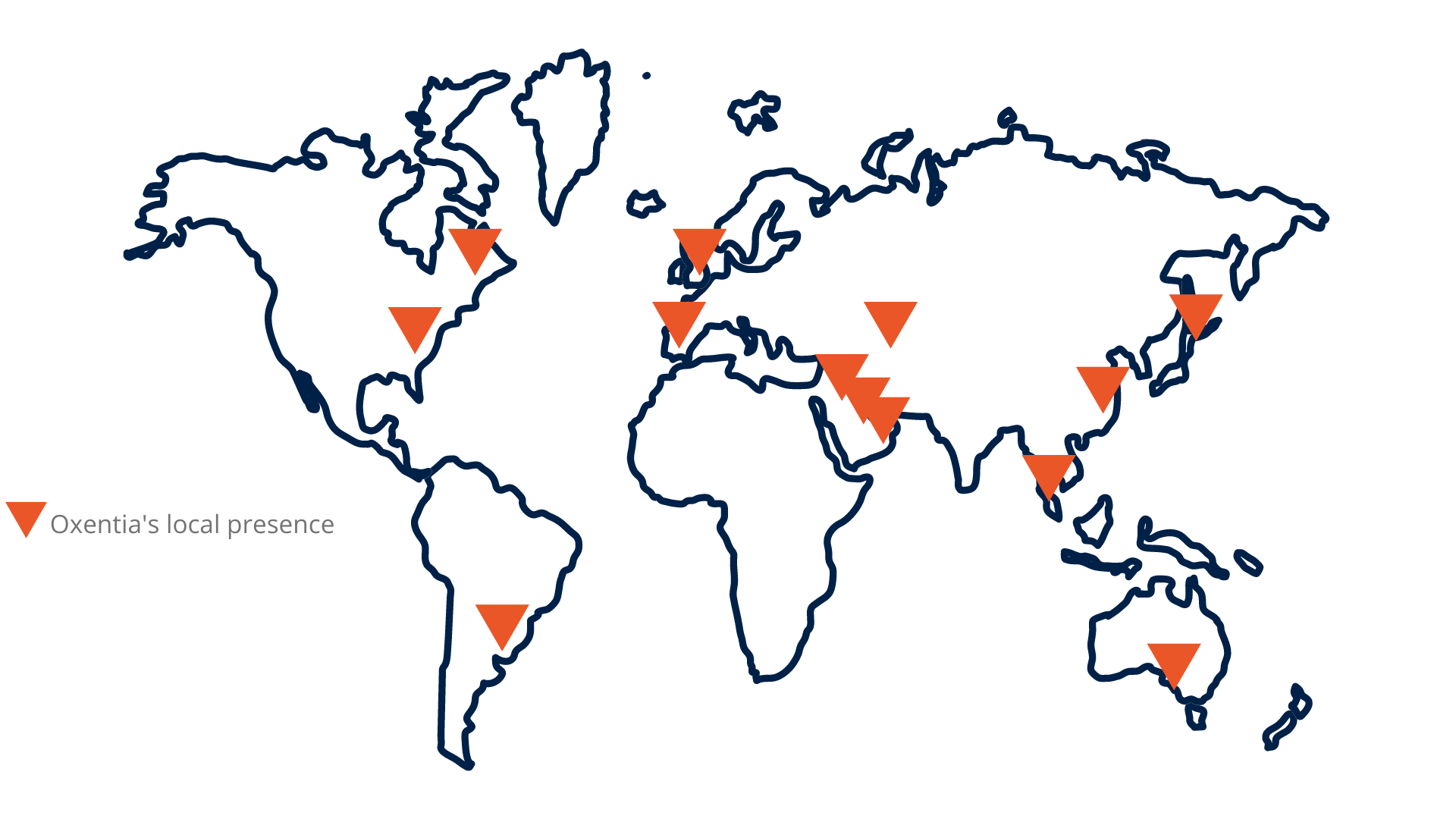 Oxentia works in partnership with individuals and teams to build capacity, develop capability and create opportunities to enable innovation.
Oxentia started life as an operating division of Oxford University Innovation, the technology transfer company of the University of Oxford. Our roots are in Oxford, but our outlook is global – since 2004 we have supported and empowered clients in over 70 countries.
Our clients are as diverse as our work; from universities and governments to inventors and investors, early-career researchers and FTSE 250 R&D teams to charities and investment banks. We help bring new ideas to life.
Our values
At the heart of Oxentia are four core values – Trust, Excellence, Collaboration and Creativity. These form the basis of our organisation's culture and underpin how we create value for you.
Creativity – We are agile and open minded in our approach to innovation
Trust – A high sense of integrity and reliability is important to us
Excellence – Professionalism, knowledge and quality underpin all that we do
Collaboration – We are open and approachable in the way that we work